Today, our colleague Ms. Khalida brought dolmas for the Back Office. It was so nice of her to cook and bring the dolmas to the office in good quantity for all of us. The dolmas were very nicely cooked and tasted very good.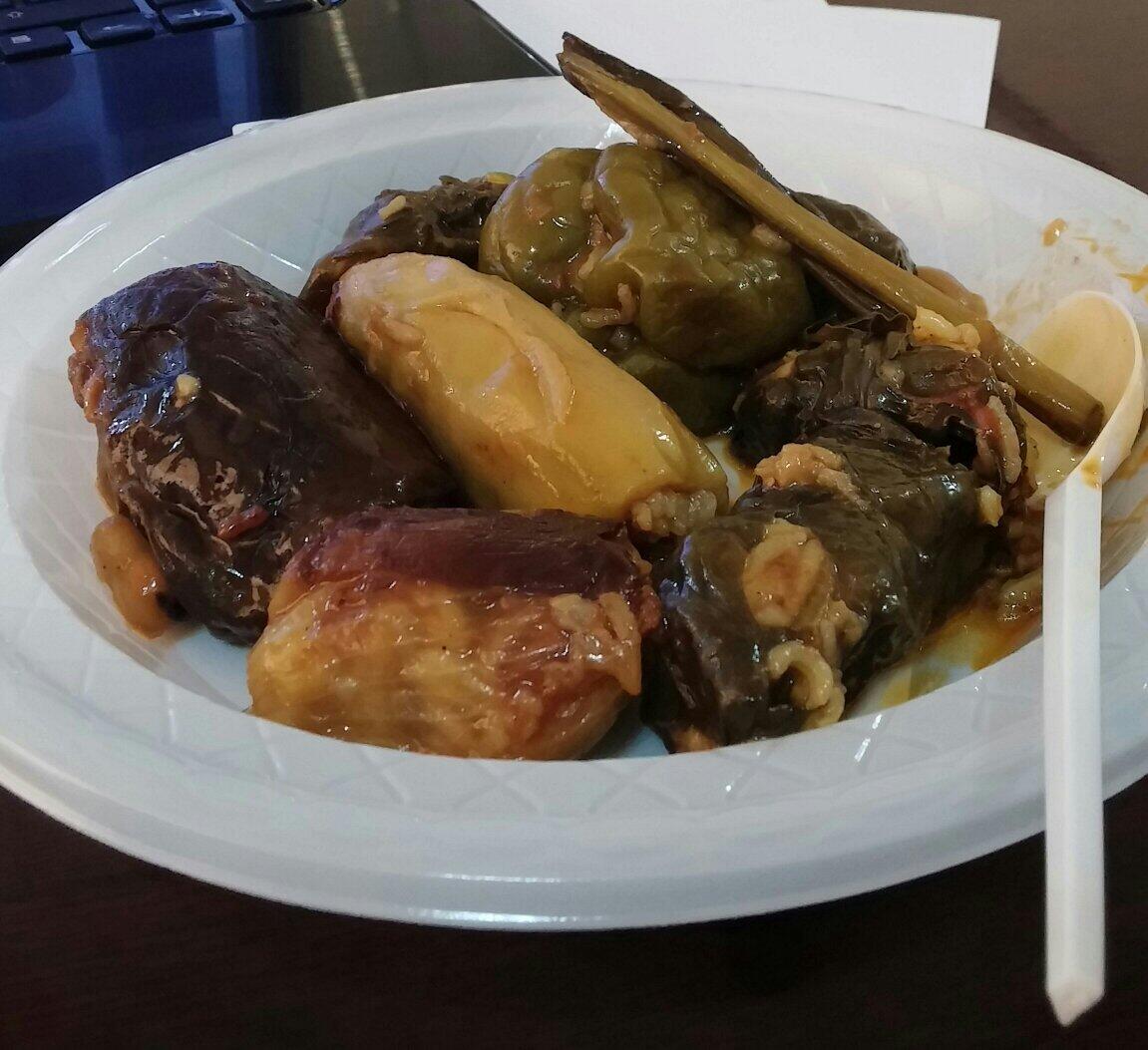 Dolma is originally a Turkish food that has many varieties generally stuffed with ground meat. Dolma word has derived from "dolmak", which is a Turkish word that means "to be filled, be full". The use of grape leaves to wrap food is believed to date back to the days of Alexander, the Great.
In Bangladesh and Indian state of West Bengal, pointed gourd (patol) is used for stuffing fish, meat, or vegetables and goes by the name of dolma or the local variant – dorma. A mixture of poppy seeds, grated coconut, raisins and/or shrimp is commonly used for stuffing. During the times of the Nawabs of Bengal, this dish came to the region with its Turkish name, with the only noticeable change being the vegetable used for stuffing.
Thanks to Ms. Khalida for cooking and bringing dolmas for us.