Today has been declared as a public holiday in Baghdad to commemorate the death of Imam Moussa ibn Jaafar al-Kadhim, the seventh of 12 principal Shiite imams, who died in 799. Shiites walk for hours, and often for days, from across the country to reach the mosque in Kadhimiyah, known for its twin golden domes. The mosque was built atop what were believed to be the tombs of Imam al-Kadhim and his grandson – Imam Muhammad al-Taqi, the ninth of 12 principal Shiite imams.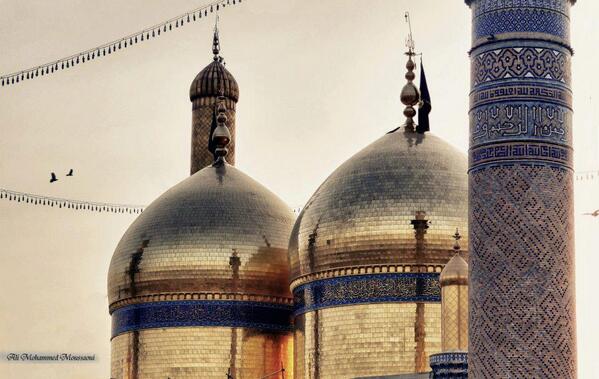 Hundreds of thousands of Shiite pilgrims converged on the golden-domed shrine as security forces tightened security after a wave of deadly attacks across Iraq. Many of the main streets in Baghdad were closed in recent days to prevent attacks on the pilgrims, who travel on foot.
The traffic restrictions caused hardships to many of my colleagues. Many of them couldn't come to the bank yesterday. The working hour was reduced by one hour since Sunday. Yesterday, it was decreased by two hours so that all the employees could reach home safe and in time.
The holiday has been declared today only in Baghdad province. Therefore, all our branches outside Baghdad province are working as a normal business day. So, the banking system will be fully operational today. The branches need support from head office as well as some transactions need authorizations. All routine checks are to be carried out to ensure the transactions are booked and recorded properly. So the back office is open today.
I am in the office to supervise the back office work and for authorizing the required transactions. I stay in the office complex and hence it's not a problem for me. Mustafa stays close by and so he has come. Ibrahim also can manage to come to office walking, so he too has come today. The vehicles are not allowed on the road today in Baghdad. As the Baghdad branches, and Head Office are closed, so the volume of work is much less today.
"If you have a work instead of a job, every day is holiday" ― Paulo Coelho
Happy World Environment Day to everyone! Today is also World Environment Day. Let's make it everyday.