India Gate is the pride of Delhi. An imposing structure, the gate was built in memory to the of the 90,000 Indian soldiers who laid down their lives during World War I.
The India Gate is a war memorial located astride the Rajpath. 13,300 servicemen names, including some soldiers and officers from the UK, are inscribed on the gate. The India Gate, even though a war memorial, evokes the architectural style of the triumphal arch.
In 1971, following the Bangladesh Liberation war, a small simple structure, consisting of a black marble plinth, with reversed rifle, capped by war helmet, bounded by four eternal flames, was built beneath the soaring Memorial Archway.
This structure, called Amar Jawan Jyoti, or the Flame of the Immortal Soldier, since 1971 has served as India's Tomb of the Unknown Soldier.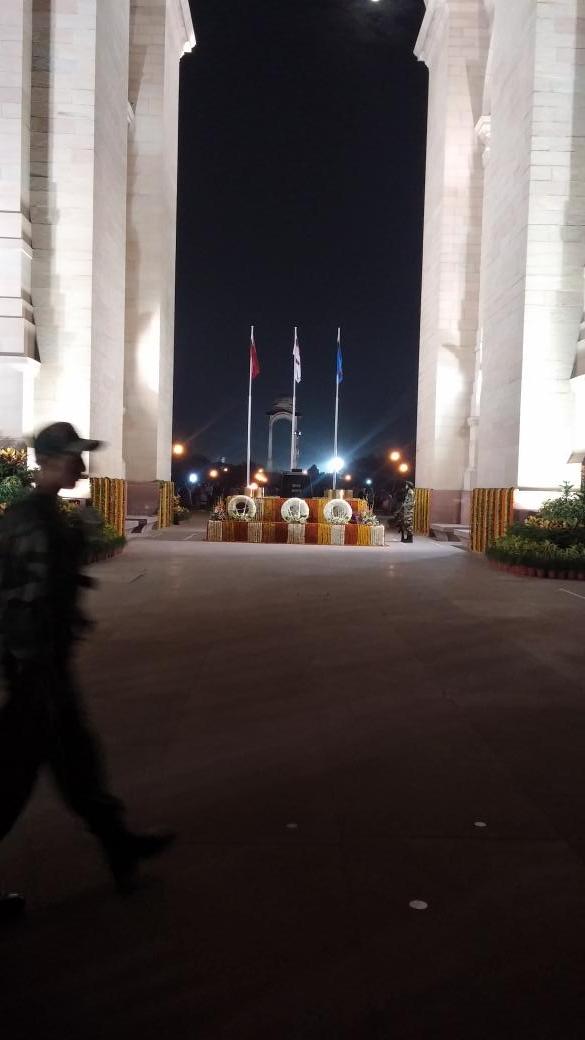 During the night, India gate is dazzled by floodlit and the fountains nearby are lit up with colored lights. People throng the lawns around the India Gate in the night.We went there yesterday to enjoy the splendor of India Gate. There are many vendors selling tea, ice creams, chanachur, toys etc.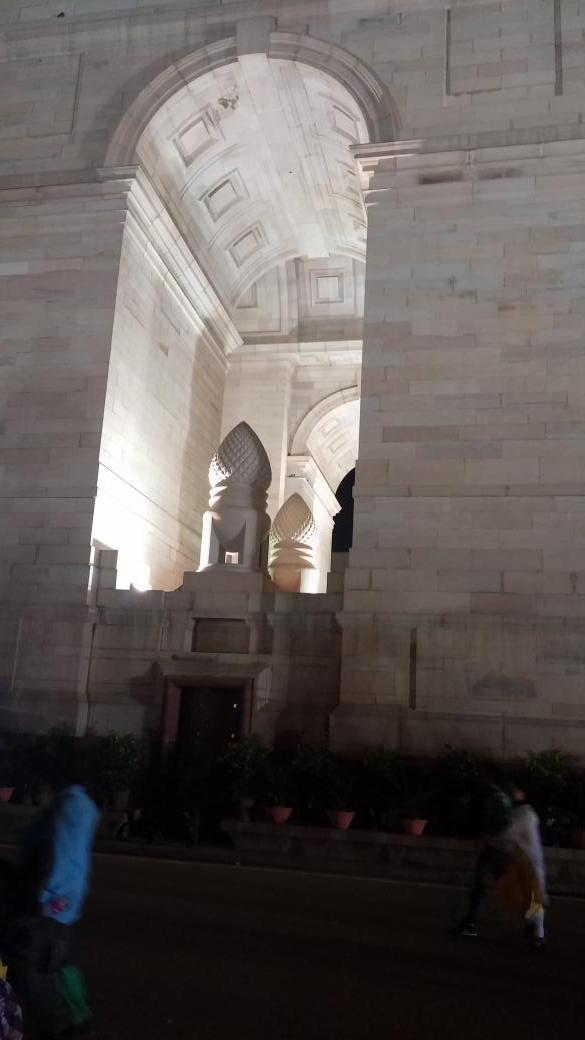 We spent sometime there and returned after having dinner at Pindi Restaurant in Pandara Road, New Delhi. We had lovely chicken dishes and then returned to our hotel.